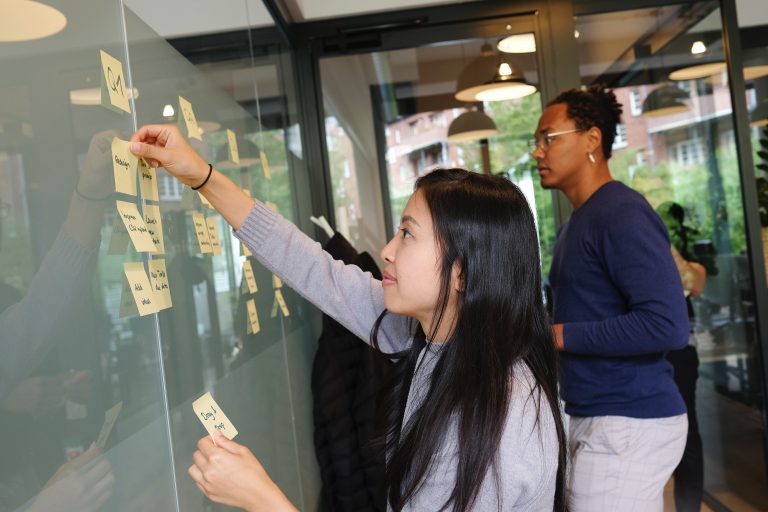 Our dynamic international learning community includes scholars, industry experts, artists, and activists. Students design our courses and our job is to find mentors to support them while they take a deep dive and explore their interests. Our founder and board members also teach courses, when they align with students' interests.
Meet the Founder and Director!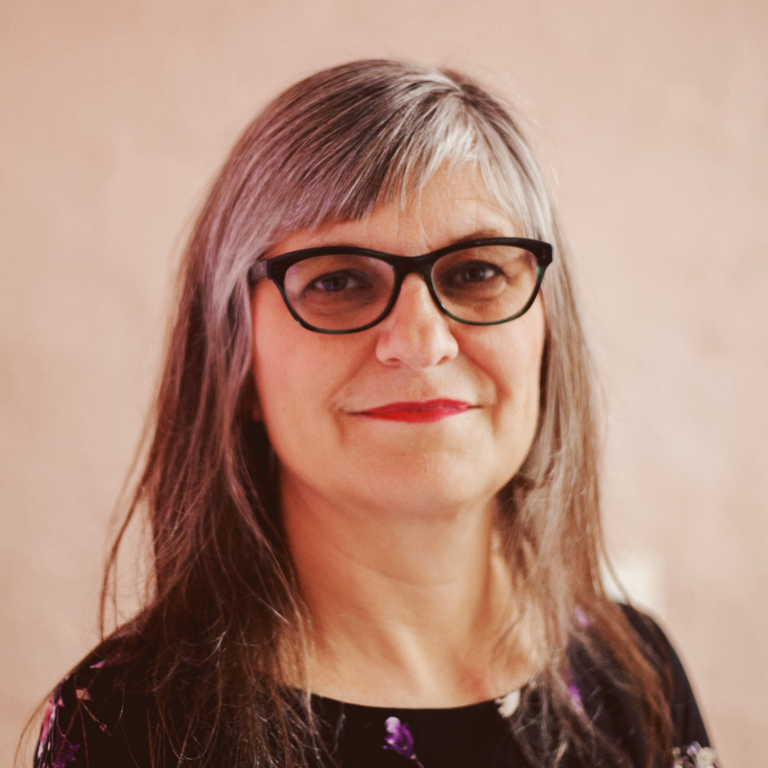 Robin Harwick is an author, scholar, and consultant dedicated to improving the lives of children and families through research, teaching, and service. She earned a Master of Science in Special Education and Doctorate in Secondary Special Education and Transition from the University of Oregon.
Dr. Harwick has been a member of academic, governmental, and private research teams since 1995. She also worked extensively in direct service of children and families as a parent educator, home visitor, and therapeutic foster parent. She has taught at the graduate and high school levels.
"Dr. Harwick's understanding of the course content was excellent and she was able to reference real-life examples to support our reading and learning" -doctoral student.
After years spent coaching youth and young adults on how to achieve their dreams – she decided it was time to "walk her talk" and embarked on a world schooling adventure with her teenage son and two dogs! The journey took them to Mexico, and they decided to make it home. After almost a decade of searching for a democratic learning environment for her son, he gave her the idea of starting her own school. She listened and The Pearl Remote Democratic School was born. Dr. Harwick will be teaching the foundations course at The Pearl, and other courses at student request.
"I've come to the conclusion that you are the best teacher I've ever had…you seriously rock"– high school student.
For more information about Dr. Harwick's experience you can review her full CV.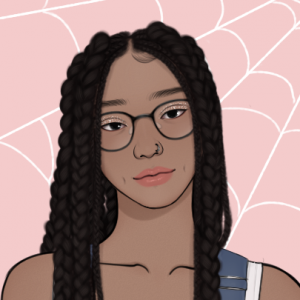 Kaiya is a junior attending The Pearl Remote Democratic High School. Her interests include criminology, social justice, science, and animals. She hopes to find a job where she can help people and feel like she is doing good for the world. She believes in the values at The Pearl and hopes it can open up opportunities for more kids like her.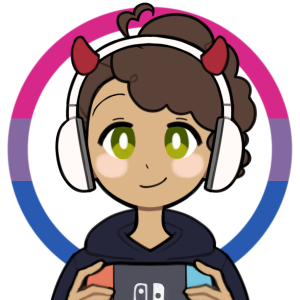 Grace is a sophomore attending The Pearl Remote Democratic High School. Passions: Social justice, race equity, Video game design, and Creative writing. Qualities: Strong listening skills, intuitive, 
open-mindedness
, 
problem-solving
. I chose to attend The Pearl because my previous school did not provide a learning environment where I could thrive. I believe that The Pearl can offer a safe learning environment where students can thrive.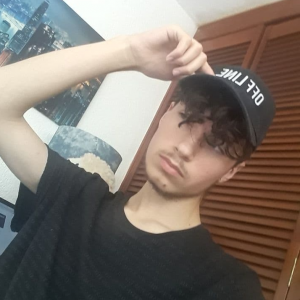 Alesandro is a junior at The Pearl Remote Democratic High School. He has a passion for music, the arts, and activism. His skills include open mindedness, creativity, adaptability, and attentiveness. Alesandro grew up in the United States in the Pacific Northwest, but after turning 13 moved to Mexico, because of this he's experienced two very intertwined cultures and seen the effects they have on each other. He's learned how important it is for youth to get in touch with their culture/heritage when struggling to find a sense of identity during their adolescence.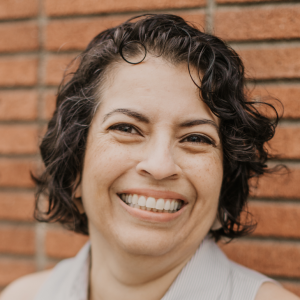 Mireya S. Vela, MFA -Lead Teacher
Mireya S. Vela has 17 years of experience working in Research and Evaluation in and around the communities of California. Her areas of specialty include Community Participatory Research, mental health, education, health disparities, and trauma. In her research, Ms. Vela using a social justice lens to address the needs of BIPOC families and the inequities they face every day. Ms. Vela is work has been published in various platforms. Her academic work can be found both on the ERIC website and the Los Angeles Unified School District website. Other research work can be found on the SSG (Special Service for Groups) website. She is currently writing full time and is working on her second book.
Mireya's first book Vestiges of Courage is a collection of essays. In her creative non-fiction writing, Ms. Vela tackles societal systems that support the injustice that contributes to continuing poverty and abuse. Ms. Vela received her Master of Fine Arts from Antioch University in 2018. Ms. Vela is also a visual artist.
Mireya teaches electives, writing, and community based research at The Pearl.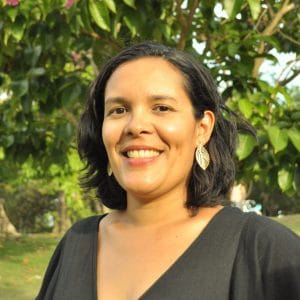 Marietta Mayo is a native of the island of Puerto Rico, and describes herself as a scientist, an explorer, a mother, a wife, and a compassionate human being. Her academic background is in environmental and aquatic sciences, with a range of K-Adult bilingual education experiences in Florida, Puerto Rico and Illinois.
Her passion for education and mentoring started 17 years ago when she was selected as a National Science Foundation GK-12 Graduate Teaching Fellow while pursuing her graduate studies. More recently she has engaged with students of diverse backgrounds in higher education while teaching Introduction to Biology and General Biology. She joins The Pearl after gaining additional teaching experience in a project-based learning school with a strong focus on experiential learning.
"Mrs. Mayo was a wonderful teacher who always went the extra mile to help me, and my classmates, learn the material rather than memorize facts. She not only set us up for success in the classroom, but outside as well by providing each student with one-on-one support." – Former university student
Marietta and her family lived and managed a UNESCO Biosphere Reserve on the Southwest coast of Puerto Rico for three years. While there, Marietta dedicated her time to grant management within a community-based non-profit focused on coastal restoration projects.
Marietta believes that teachers should serve as mentors, collaborators, and allies, while providing the tools that students need to succeed. Her goal as an educator is to promote in students a sense of global citizenship, where current environmental and societal challenges are brought to discussion, broadening their perspectives as developing leaders.
Marietta teaches STEAM courses with an emphasis on science & Spanish at The Pearl.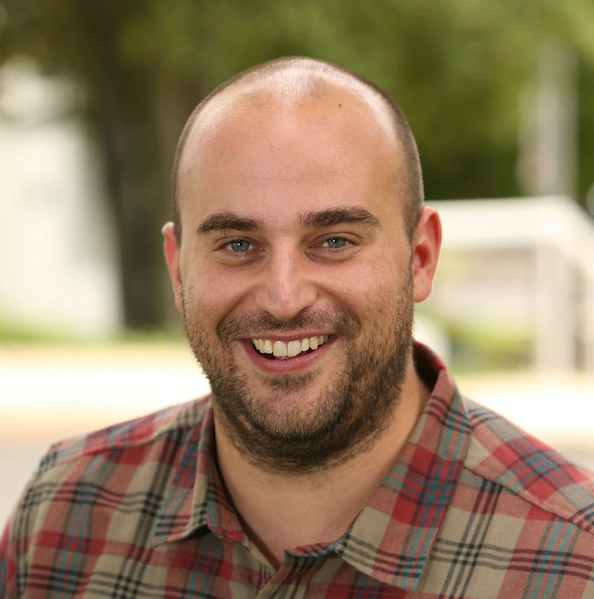 Wes Lanich has been performing, teaching, and recording music for over 20 years.  Originally from the Washington, D.C. area, Wes earned his degree in history from St. Mary's College of Maryland, and his MA in Audio Technology from American University.  Wes primarily teaches audio engineering, piano, organ, guitar, bass, drums, and vocals but has experience on other instruments as well.  While teaching at an independent school in Washington, D.C., Wes grew an audio engineering program for high school and middle school students that continues to thrive in his absence.
Wes particularly enjoys helping aspiring student producers and musicians learn the ins and outs of the recording process.  With so many young people making great recordings in their bedrooms these days, he believes that music technology should play an integral role as part of a broader, well-rounded music education experience for students.  He currently lives with his wife and son in the Colorado mountains where he's involved in a variety of professional recording and music education work.
Wes teaches music and audio production at The Pearl.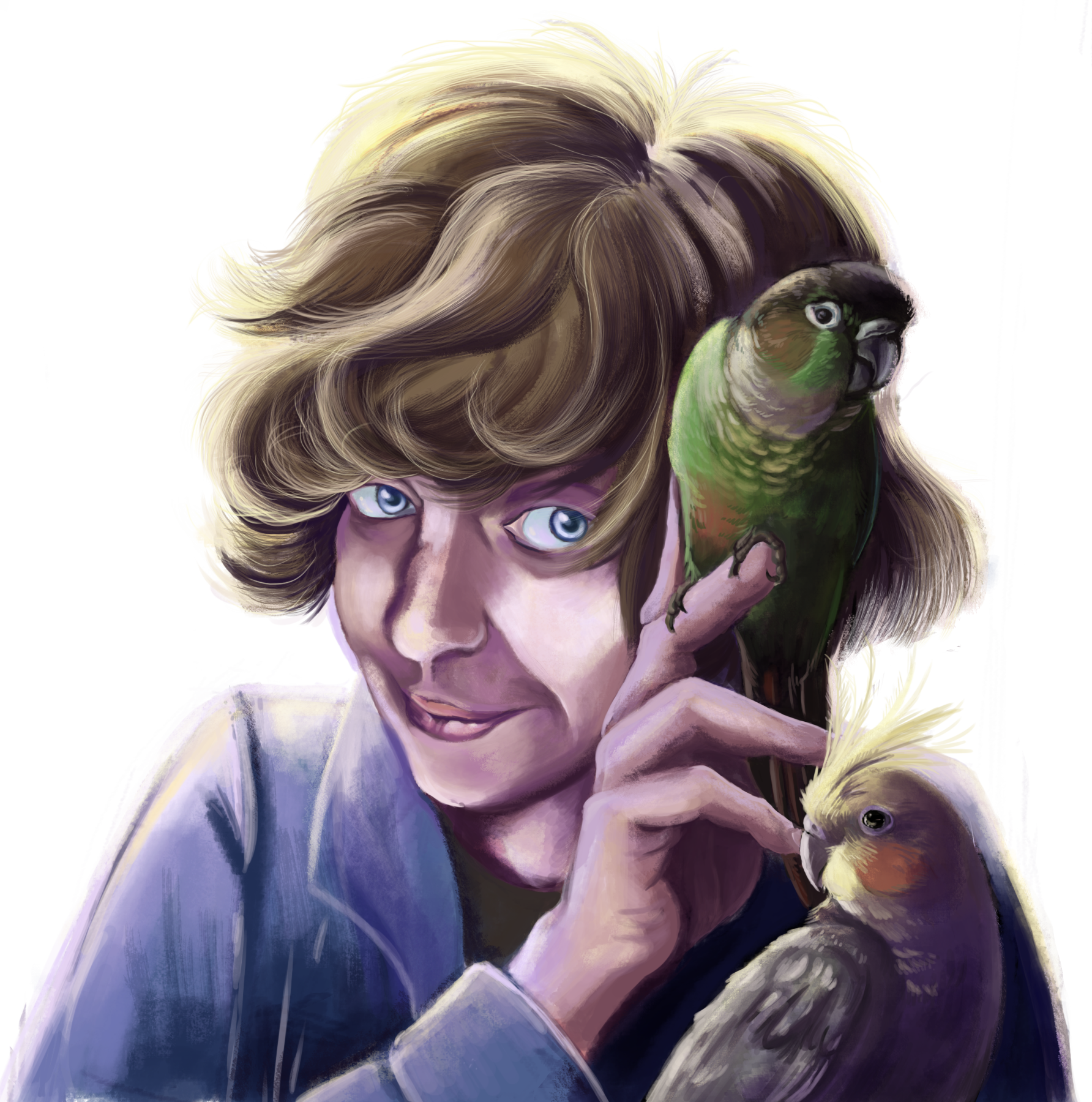 Brittaney is an illustrator interested in comics and digital painting. Her main focuses are graphic medicine and scientific visualization. Brittaney completed her Master's degree in design at Aalto University in Helsinki Finland. During this time she experimented with graphic medicine as a way of processing chronic illness. Illustration is an important part of her life. She believes in creating and opportunities for exploring art and creative expression.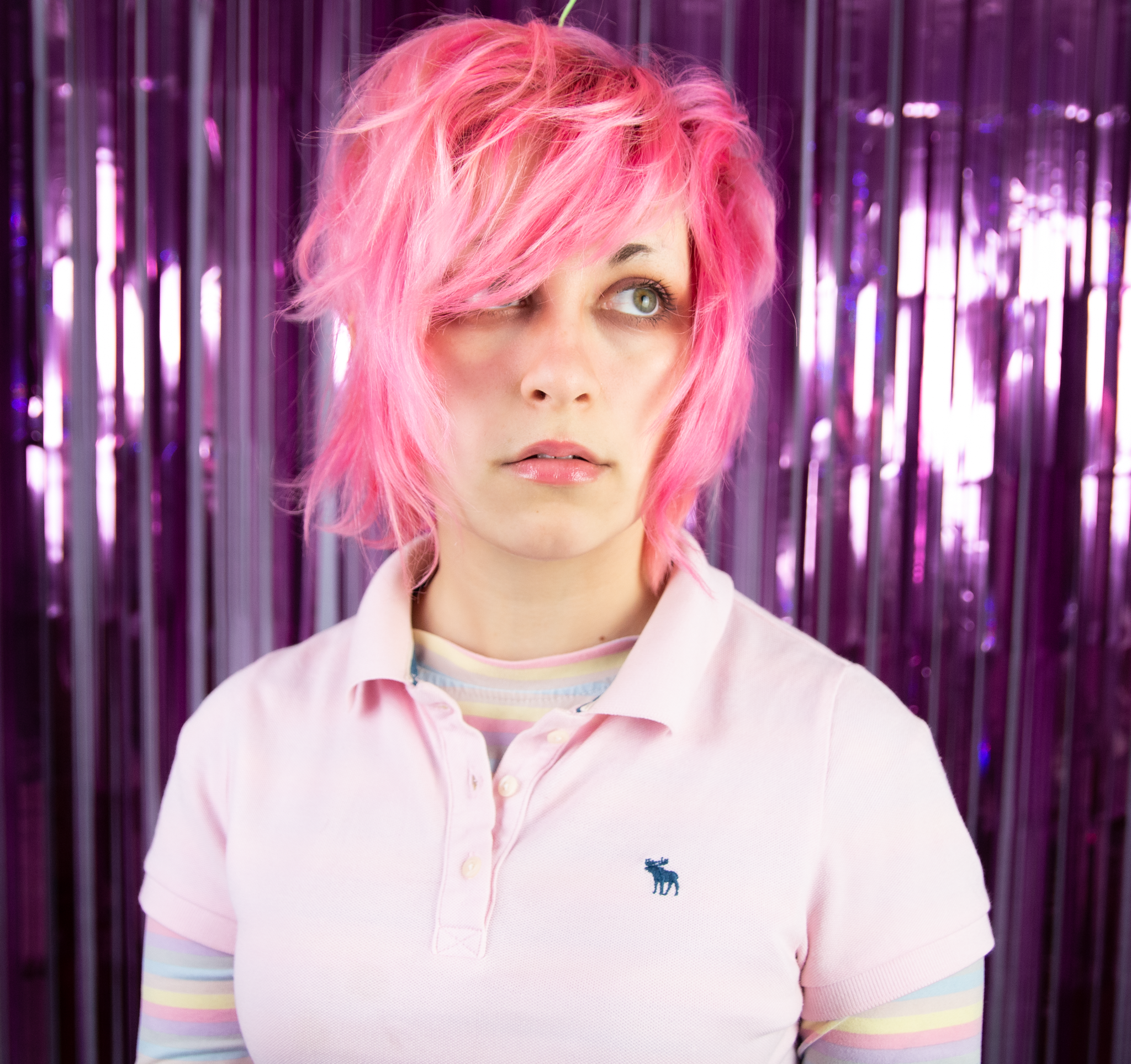 Marciana Romero, BA (Honors)
Marciana Romero is a graphic designer, photographer, and content creator from Seattle, WA. She studied design at Cornish College of the Arts and graduated with a BA in Film from the University of South Wales. Marciana has been doing photography and design for 6 years and specializes in digital media. In 2020, she was granted a Start-Up Visa from the University of South Wales and given permission by the UK government to start a media and events business in Wales. 
Marciana will co-facilitate our contemporary visual arts course with youth board member, Brittaney Drake, MA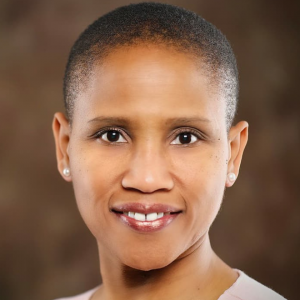 Kimberly Douglass, Ph.D - Vice President
Kimberly Douglass is the President and CEO of Remote Learning Solutions. As an entrepreneur, Dr Douglass develops online courses for/with businesses and individuals who want to monetize their content and skills. Also, she uses online courses as tools to revolutionize education for African American Boys ages 4 to 9 to help them reach their highest potential. Her notable achievements include: opening up a space in the Beauty Industry (Cosmetology, Barbering, Massage, Esthetics/Aesthetics) to discuss the needs of individuals who have Sensory Processing Disorder (SPD), a condition common among people who have Autism Spectrum Disorder (ASD). 
Additionally, Dr. Douglass was a working group leader in the earliest development of National Science Foundation (NSF) – funded (science) data infrastructure, DataONE. Additionally, Dr. Douglass led the School of Information Science (SIS) at the University of Tennessee, Knoxville, in the American Libraries Association's (ALA) regular review of the School's accreditation. She was Interim Associate Director of the School and an Associate Professor in the School. Dr Douglass is currently an Associate Professor at Middle Tennessee State University (MTSU) in the Master of Library Science Program.
Dr. Douglass is married to Dean Tate. She is the Mom of Jackson Douglass- Tate. Jackson has been one of her most powerful spiritual teachers.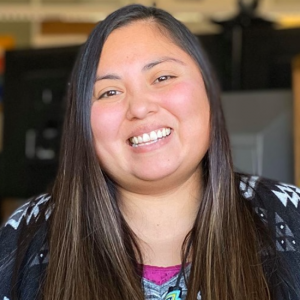 Alethea Barlowe, MS EI/ECSE - Secretary/Treasurer
Alethea is the new On Track OHSU! Program Coordinator for the Klamath/Chiloquin site. She is an enrolled Klamath Tribal member and graduated from Western Oregon University and the University of Oregon, then returned home to work with tribal youth in 2011. Alethea will be working with our program to support tribal youth in exposing and encouraging a pathway to the sciences and healthcare field. She is excited to learn more about the program and eager to implement a positive program within the Klamath County area.
Alethea Barlowe is currently raising her three children in her homelands of Chiloquin, OR, she is an enrolled Klamath Tribal member. Alethea graduated from Western Oregon University with a Bachelors in Criminal Justice and Developmental Psychology and worked in research at the UO. In 2011, she graduated from the University of Oregon with a Masters in Early Intervention/Early Childhood Special Education including a Teaching License in SPED.
Alethea returned home with the intention of working with tribal students and changing the educational system to fit their needs. Since being home she has briefly worked K-12th grade in the Special Education field, but has worked the majority of the time with the Klamath Tribes Education Department Pre-K through 12th grade and beyond. She has started working for Oregon Health & Science University as the Program coordinator with an emphasis on creating a pathway program to encourage tribal youth to go into the healthcare/science field.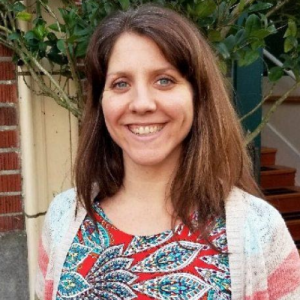 Rachel Pearl has developed programs in the juvenile justice system for 20 years. Her background consists of program design and implementation in the areas of youth empowerment, family engagement and self-sufficiency. She is an expert in strength-based, asset-based program development with an emphasis on youth voice and empowerment. Rachel is currently the Chief Program Officer for Friends of the Children-Portland where she has worked for the past 2.5 years. She loves the intentional, unconditional and true investment in the lives of young people that Friends of the Children provides through their commitment of 12.5 years of mentoring, no matter what. 
A skilled trainer in restorative principles in program design and community-based interventions. Prevention has always been Rachel's focus, and she is inspired to work at Friends of the Children – Portland alongside a talented and diverse group of people to refine and enhance our proven program model. Rachel is inspired by the long-term and unconditional where the Friend/youth relationship remains constant for 12+ years – no matter what. Such intentional,  youth-focused support is critical for youth in a world which often alienates children who are navigating challenging life experiences. Rachel is committed to strengthening family economic stability and engaging communities as a catalyst to help youth reach their full potential.  
Rachel has demonstrated content expertise, a passion for service, and a commitment to Diversity, Equity and Inclusion. As the daughter of Art Pearl, Rachel is passionate about Democratic Education and creating an optimal learning environment where youth have voice, choice and the lead role in designing and defining their education