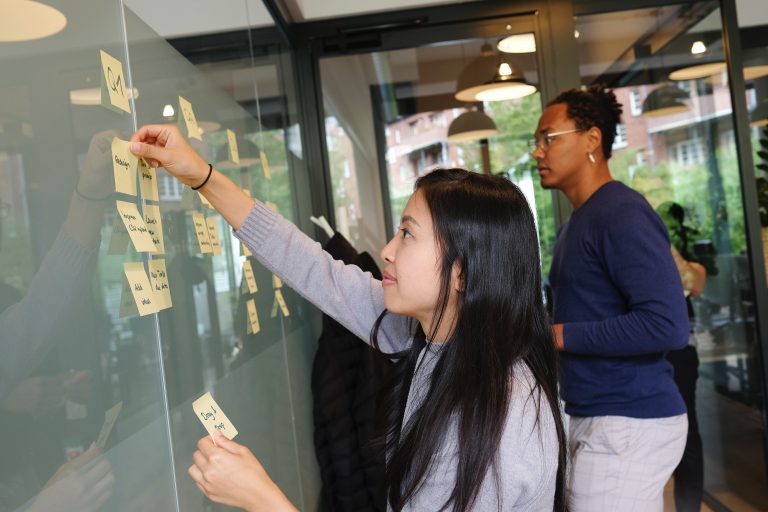 Our dynamic international learning community includes scholars, industry experts, artists, and activists. Students co-design our courses and our job is to find mentors to support them while they take a deep dive and explore their interests. Our founder and board members also teach courses, when they align with students' interests.
Meet the Founder and Director!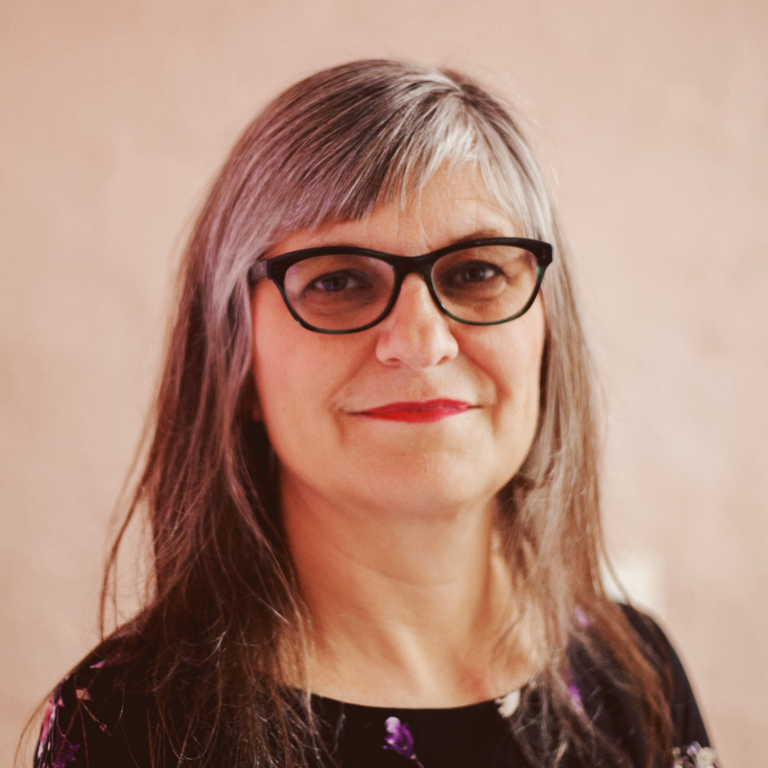 Robin Harwick is an author, scholar, and consultant dedicated to improving the lives of children and families through research, teaching, and service. She earned a Master of Science in Special Education and Doctorate in Secondary Special Education and Transition from the University of Oregon.
Dr. Harwick  has been a member of academic, governmental, and private research teams since 1995. She also worked extensively in direct service of children and families as a parent educator, home visitor, and therapeutic foster parent. She has taught at the graduate and high school levels.
"Dr. Harwick's understanding of the course content was excellent and she was able to reference real-life examples to support our reading and learning" -doctoral student.
After almost a decade of searching for a democratic learning environment for her son, he gave her the idea of starting her own school.  She listened and The Pearl Remote Democratic School was born. Dr. Harwick will be teaching the foundations course at The Pearl, and other courses at student request. 
"I've come to the conclusion that you are the best teacher I've ever had…you seriously rock"– high school student.
For more information about Dr. Harwick's experience you can review her full CV.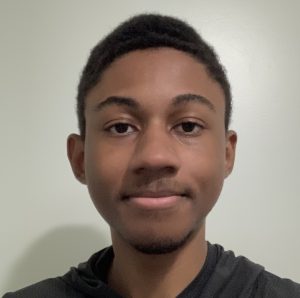 Nicolas is a senior student at the Pearl, interested in literature, zoology, sociology, history, and philosophy. He's always had a profound and fond curiosity for animals, especially sharks and dinosaurs. He loves reading but also writing stories with heavy science fiction and fantasy literary elements. Fencing (Sabre) has been a passion of his for 6 years and something he wants to pursue through college and perhaps professionally. 
My time at The Pearl has definitely been a welcomed addition to a list of great experiences I've had in life. My relationship with my teachers is one of trust and compassion. They have provided a space where I feel important, valued, and supported. A space where I am supplied with the resources and attention necessary for a much-desired educational experience. I am given the tools to shape my education how I want it to be and my teachers function as guides to help me along the way. The discussions I've had in class with my fellow students around political theology, science, philosophy, history, and the arts have been enlightening experiences where all sorts of opinions are cultivated and allowed to mingle in a democratic space. These thoughts and ideas I believe allow intellectual conversations to create amazing and vital takeaways, along with the birth of incredible creative visions I've wished to see more of with other educational experiences in my childhood. Differing from a lot of other schools, The Pearl allows us the students to decide where the curriculum goes while still focusing on essential information and relevant material to our fast-changing world. All in all, I've had an amazing time at The Pearl and hope to continue my time spent learning here.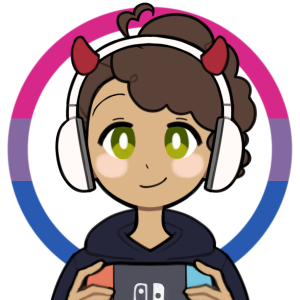 Grace is a senior attending The Pearl Remote Democratic High School. Passions: Social justice, race equity, Video game design, and Creative writing. Qualities: Strong listening skills, intuitive, open-mindedness, problem-solving. I chose to attend The Pearl because my previous school did not provide a learning environment where I could thrive. I believe that The Pearl can offer a safe learning environment where students can thrive.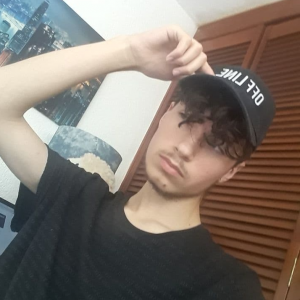 Alesandro is a graduate of The Pearl Remote Democratic High School. He has a passion for music, the arts, and activism. His skills include open mindedness, creativity, adaptability, and attentiveness. Alesandro grew up in the United States in the Pacific Northwest, but after turning 13 moved to Mexico, because of this he's experienced two very intertwined cultures and seen the effects they have on each other. He's learned how important it is for youth to get in touch with their culture/heritage when struggling to find a sense of identity during their adolescence.
Shubhada Bhamre was born in India and completed her graduate school in India at the Institute of Mental Health & Neuroscience (NIMHANS), Bangalore.  Her PhD work involved studying xenobiotic metabolism by cytochrome p-450 and flavin monooxygenases in rat and human brains. She moved to the US with her spouse and completed 7 years of postdoctoral research in cell signaling mechanisms. She then changed her career path to teaching high school Biology at public school.  She taught Biology, AP Biology, Forensic Science, Microbiology & Biochemistry at high school.  She was in the committee to redesign the PA state standards and also an executive of PASCC (Pennsylvania Association for Science Curriculum). Through the later organization she has facilitated workshops for Western PA schools. She has been the mentor for Science Olympiad and Science Bowl clubs at her school. She represented the committee at her local IU to create a platform with resources for new PA standards for teachers in the PA region. 
Her educational and research experience has been diverse and she enjoys interacting with people from different backgrounds.  She feels she has grown professionally and personally through her interactions with diverse set of individuals.  She considers herself a lifelong learner and believes that an educator partners with students to make learning meaningful, targeted and an engaging act.  
Shubhada teaches STEAM courses, with an emphasis on life science, at The Pearl. For more information about Shubhada's experience you can review her full CV. 
Bassem Sabra is Professor of Physics & Astronomy at a leading university in Lebanon. He has been in academia for the last two decades. Bassem has a Ph. D. in Physics (astrophysics) from Ohio University, USA. His field of research is active galactic nuclei. His research is published in top-ranked astrophysics journals. He has taught physics and astrophysics courses varying from the freshman to the graduate levels.
"I enjoyed the topics that we covered and the assignments we were given and the overall optimism of the class." – Pearl student
He has extensive experience in curriculum development, program reviews, assessment development, and outcomes assessment. Throughout his academic career, Bassem strove to help his students realize their full potential.
"I really had fun with the mini projects in Bassem's class, I wouldn't change a thing about it." – Pearl student
Bassem will be teaching STEAM courses with an emphasis on Math and Physics. For more information about Dr. Sabra's experience you can review his full CV .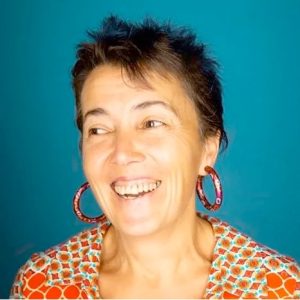 Hande was born and grown as young adult in Türkiye. She followed her ex-deceased spouse to North America for his graduate studies in 1991. She got accepted into the same graduate studies in economics as her spouse. Her Ph.D. dissertation fieldwork took place in Türkiye, her native land. She explored the dynamics of gender, class, race/ethnicity, while listening to domestic workers' life stories. She has been learning, teaching, researching, advocating and community building for 30 years. She worked as a Research Fellow/Program Officer for the United Nations Development Fund for Women (currently U.N. Women) 1998-2005. She taught classes in higher education, Westminster College, and at the Department of Economics, University of Utah. She taught multidisciplinary classes such as feminist economics, gender and development, poverty and inequality, and urban economics (2005-2009). She co-taught classes titled Exploring Communities and International Development at Westminster College. She was the Program Director at the Inclusion Center for Community and Justice, 2009-2016. She designed and facilitated hundreds of group workshops and directed residential retreats for youth and adults. The objective was to find understanding own biases and prejudices and having conversations and finding action in communities. Her passion is to integrate self-awareness and systems awareness in anything she does.
After leaving formal teaching and non-profit sector, she has been visioning to start a workers' owned collective. She piloted one as a landscaping/gardening group for a year and a half. She spearheaded applying worker collective principles at the Journey of Hope, a local not profit. Last two years, she has gained experience working in schools, mostly in K-8. She reinforces and supports learning K-8. She can support any topic while integrating pillars of social justice in every step of the way. She joined Restoring Ancestral Winds as a consultant in the spring of 2021, a regional coalition for the healing of native communities.
She was a professional team handball player from her early teens until she moved to the USA in 1991. She continued her team sports love with playing futbol (a.k.a soccer in North America) in the U.S. When not working, she plays team sports, and enjoys outdoor activities; gardening, walking, hiking with their four legged relative Yama. She has been a bike commuter since 2005. She loves to move. Last three years, she has been challenging herself to learn Afro-Brazilian dance, music, drumming. Participated at a Samba Queen contest in 2020, a few days before covid outbreak. She finds energy, peace, justice and constant learning in human/non-human animal and plant relations. For more information about Dr. Togrul's experience you can view her full CV.
2023 marks Ben's twenty-fourth year as a music educator.  Born and raised in the Washington, DC metro region, he holds a Bachelors in Music Education from Longwood University, and a Masters in Music Performance from the University of Maryland.  His primary instrument is drumset, but he is proficient on many percussion instruments, in addition to bass, piano and guitar.  A self-described musical omnivore, Tufts's holistic approach to teaching has evolved directly from his 25+ years of wide-ranging experience performing and recording rock, metal, punk, jazz, classical, latin, folk and theatre.  Ben has played over 1200 shows in the past eight years, with 100+ bands and artists, covering the entire continental U.S.  You can also find his playing on over seventy recordings by a myriad of east coast projects.
"The most patient teacher in the universe! I checked! Also…the on-line experience…flawless! This man is turning rhythmless me into a drummer!" – Colleen B., student
Ben's educational experience is every bit as diverse as his performance resume–from coaching rock camp, to marching band, to jazz and orchestral.  In his own words: "If there's music and young people are excited about it, I'm in my element."  More recently, a shift into the world of music technology–initially a necessity brought about by the coronavirus pandemic–has become the latest on a long list of music related passions.  Just weeks into the COVID lockdown Ben shifted his entire studio to online lessons, and before long his roster grew to over fifty private students.  He has since coached students remotely on a wide range of subjects, including music history, music theory, composition, songwriting and music production.
"It's rare to find someone highly accomplished both in his art and in his ability to pass that art on to others. Ben is one of those rare finds." – Jonathon Reavill, adult student
In his free time, Ben enjoys philanthropy, holding charity concerts to raise thousands of dollars for the Craig Tufts Educational Scholarship Fund, which provides money for young people to study the natural world.  He is also an avid kayaker, cyclist and long-distance runner.
"Ben Tufts' brilliance, both as a musician and teacher, shines brightly through my two sons who have grown to become accomplished musicians through Bens' mentoring." – Rex Peters, parent
Ben teaches music and audio production at The Pearl. For more information about Ben's experience you can review his full CV or listen to some of his tunes. 3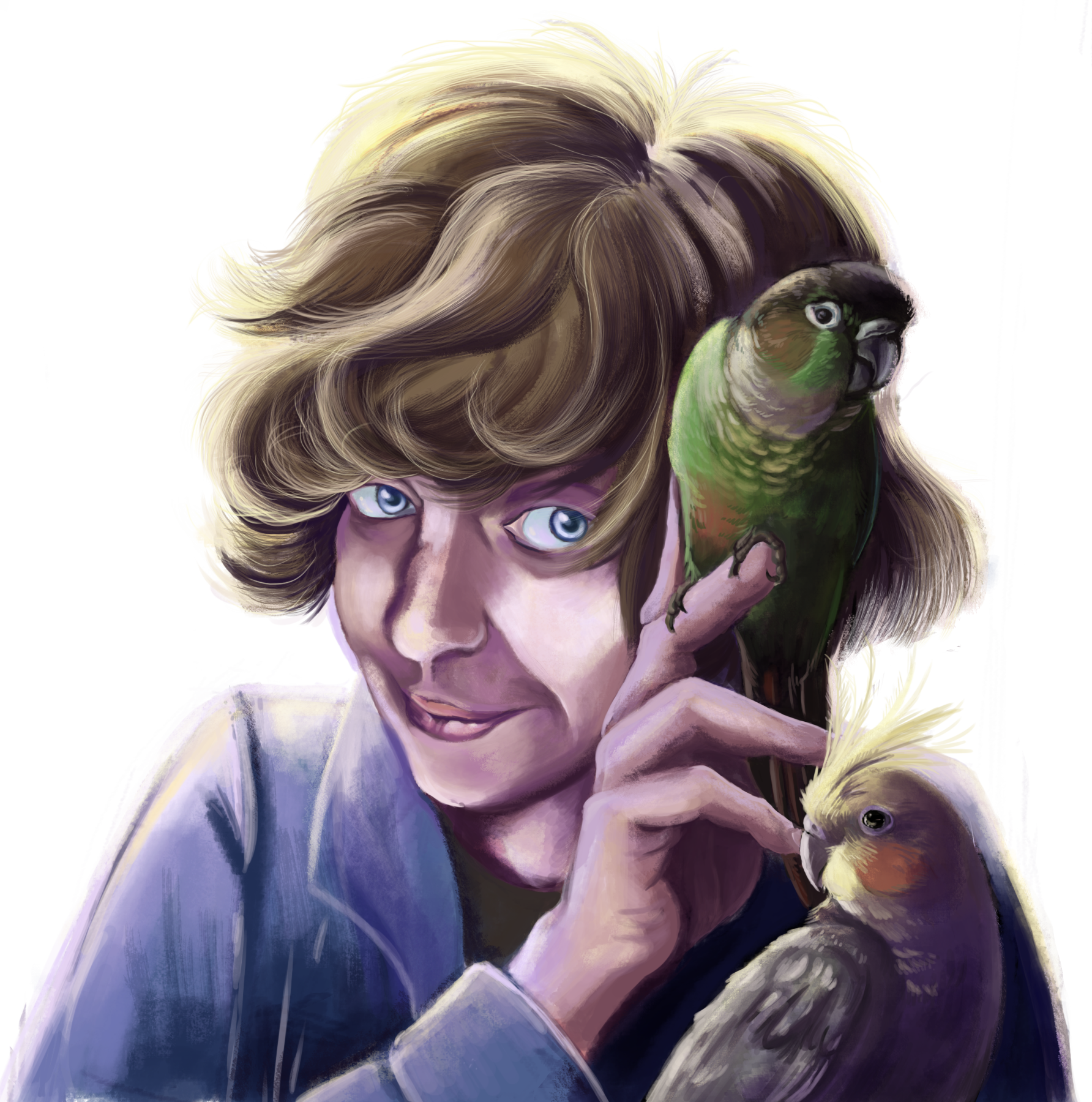 Brittaney is an illustrator interested in comics and digital painting. Her main focuses are graphic medicine and scientific visualization.
"This class was even better than I expected it to be and overall was really fun and enjoyable. Brittaney was  really kind and I think she is a great mentor." – Pearl Student
Brittaney completed her Master's degree in design at Aalto University in Helsinki Finland. During this time she experimented with graphic medicine as a way of processing chronic illness. Illustration is an important part of her life. She believes in creating and opportunities for exploring art and creative expression.
"I loved the fact that we just try stuff.  Doesn't matter if we're good or not, we just try stuff any way
that is comfortable to the individual." – Pearl Student
For more information about Brittaney's experience you can review her full CV or see some of her artwork on Instagram.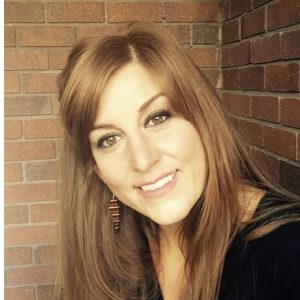 Sara Caldiero is a writer, book artist, dancer, costume maker, and creative arts instructor. They hold an MFA in Creative Writing from Naropa University. Sara brings poetry to people in classrooms, on desert white water river adventures, and to drifters on the street. They are the creator and director of Hunger for the Arts, an art program that provides workshops and food for unhoused teens in Salt Lake City. They are the founder of Salt Lake Samba where they teach and perform. Notable performances include being a featured poet at the Utah Arts Festival annually from 1996 to 2014, and the Great Salt Lake Book Festival.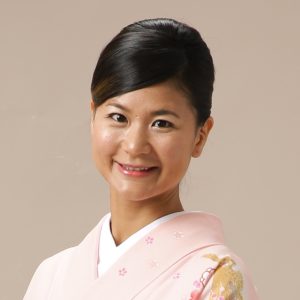 Nao Takeda was born and raised in Japan and describes herself as a progressive and innovative educator. She was trained to become a Japanese Language Instructor in 2004 and has taught Japanese language, culture, customs, and etiquette to children, teens, and adults in numerous schools internationally. 
She is also a passionate, certified, Montessori teacher who values student-centered education and a learning environment where students can make creative and responsible choices in their learning. 
Nao learned and grew tremendously personally and professionally when she led a diverse and progressive school in Guatemala as Academic Director from 2018 to 2022, where she advocated for cultivating lifelong learners through project-based learning and environmental education. She is eager to share her experiences with the learning community of The Pearl. 
In her free time, Nao likes to hike, practice yoga & dance, and travel with her children.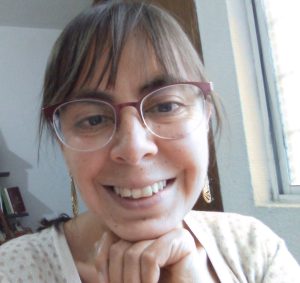 Lorena De la Vega Aguirre, BA
Lore is passionate about learning, education, art, communication and languages. 
She has over fifteen years of experience as a Spanish and literature teacher and has gathered a wide range of experiences; including working in the Sierra Gorda rural area and an art focused school managed by INBAL (Instituto Nacional de Bellas Artes y Literatura) in her native México. She has also taught a diversity of Spanish students from different  nationalities  as well as cultural and academic backgrounds.
As our Community Engagement Specialist and Spanish Teacher at The Pearl, she brings with her a collaborative spirit and a keen interest in community building, which brings her great joy.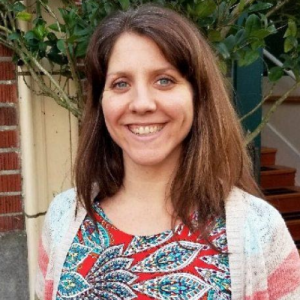 Rachel Pearl has developed programs in the juvenile justice system for 20 years. Her background consists of program design and implementation in the areas of youth empowerment, family engagement and self-sufficiency. She is an expert in strength-based, asset-based program development with an emphasis on youth voice and empowerment. Rachel is currently the Chief Program Officer for Friends of the Children-Portland where she has worked for the past 2.5 years. She loves the intentional, unconditional and true investment in the lives of young people that Friends of the Children provides through their commitment of 12.5 years of mentoring, no matter what. 
A skilled trainer in restorative principles in program design and community-based interventions. Prevention has always been Rachel's focus, and she is inspired to work at Friends of the Children – Portland alongside a talented and diverse group of people to refine and enhance our proven program model. Rachel is inspired by the long-term and unconditional where the Friend/youth relationship remains constant for 12+ years – no matter what. Such intentional,  youth-focused support is critical for youth in a world which often alienates children who are navigating challenging life experiences. Rachel is committed to strengthening family economic stability and engaging communities as a catalyst to help youth reach their full potential.  
Rachel has demonstrated content expertise, a passion for service, and a commitment to Diversity, Equity and Inclusion. As the daughter of Art Pearl, Rachel is passionate about Democratic Education and creating an optimal learning environment where youth have voice, choice and the lead role in designing and defining their education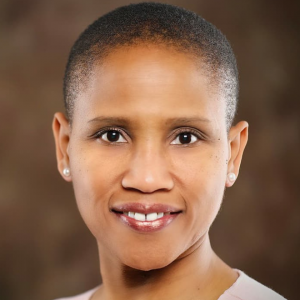 Kimberly Douglass, Ph.D - Vice President
Kimberly Douglass is the President and CEO of Remote Learning Solutions. As an entrepreneur, Dr Douglass develops online courses for/with businesses and individuals who want to monetize their content and skills. Also, she uses online courses as tools to revolutionize education for African American Boys ages 4 to 9 to help them reach their highest potential. Her notable achievements include: opening up a space in the Beauty Industry (Cosmetology, Barbering, Massage, Esthetics/Aesthetics) to discuss the needs of individuals who have Sensory Processing Disorder (SPD), a condition common among people who have Autism Spectrum Disorder (ASD). 
Additionally, Dr. Douglass was a working group leader in the earliest development of National Science Foundation (NSF) – funded (science) data infrastructure, DataONE. Additionally, Dr. Douglass led the School of Information Science (SIS) at the University of Tennessee, Knoxville, in the American Libraries Association's (ALA) regular review of the School's accreditation. She was Interim Associate Director of the School and an Associate Professor in the School. Dr Douglass is currently an Associate Professor at Middle Tennessee State University (MTSU) in the Master of Library Science Program.
Dr. Douglass is married to Dean Tate. She is the Mom of Jackson Douglass- Tate. Jackson has been one of her most powerful spiritual teachers.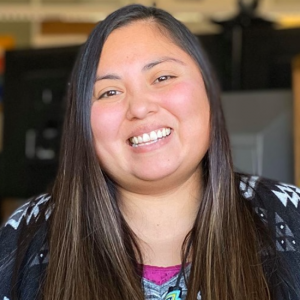 Alethea Barlowe, MS EI/ECSE - Secretary/Treasurer
Alethea is the new On Track OHSU! Program Coordinator for the Klamath/Chiloquin site. She is an enrolled Klamath Tribal member and graduated from Western Oregon University and the University of Oregon, then returned home to work with tribal youth in 2011. Alethea will be working with our program to support tribal youth in exposing and encouraging a pathway to the sciences and healthcare field. She is excited to learn more about the program and eager to implement a positive program within the Klamath County area.
Alethea Barlowe is currently raising her three children in her homelands of Chiloquin, OR, she is an enrolled Klamath Tribal member. Alethea graduated from Western Oregon University with a Bachelors in Criminal Justice and Developmental Psychology and worked in research at the UO. In 2011, she graduated from the University of Oregon with a Masters in Early Intervention/Early Childhood Special Education including a Teaching License in SPED.
Alethea returned home with the intention of working with tribal students and changing the educational system to fit their needs. Since being home she has briefly worked K-12th grade in the Special Education field, but has worked the majority of the time with the Klamath Tribes Education Department Pre-K through 12th grade and beyond. She has started working for Oregon Health & Science University as the Program coordinator with an emphasis on creating a pathway program to encourage tribal youth to go into the healthcare/science field.