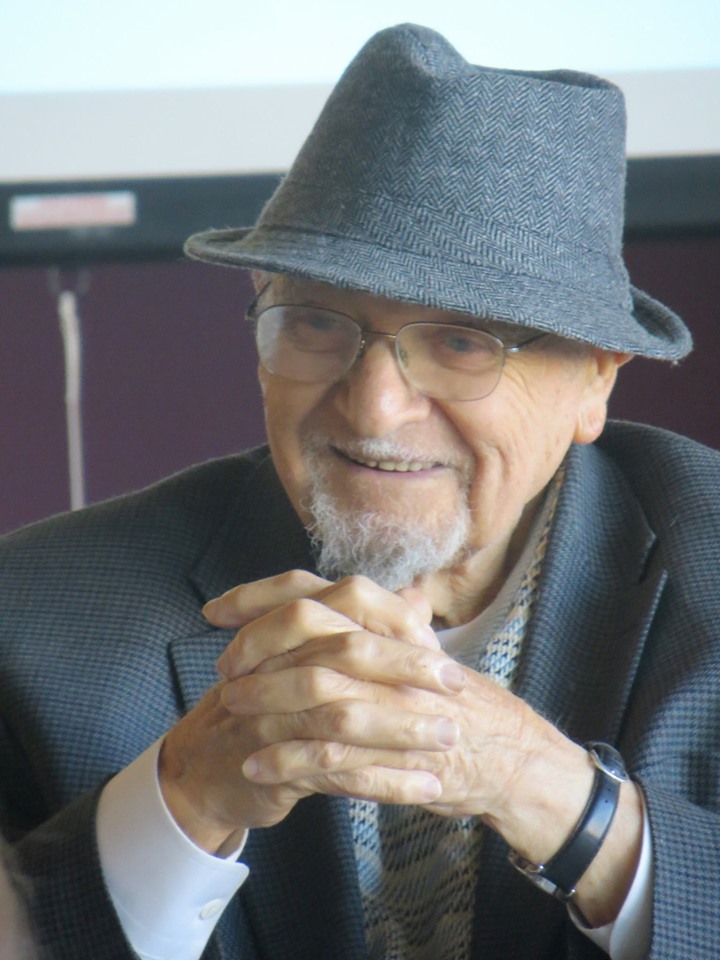 In a democratic classroom, students share control of the learning environment. They have a say in the rules, what is studied, and how learning takes place. Students have a stake in their classes — and this often translates to them being more engaged in their communities. All students have an equitable opportunity for participation. The multiple perspectives shared between students and teachers become the glue that holds the learning environment together.
Students learn to value and validate each other's voices, creating a dynamic learning environment, which builds a sense of community and brings out students' cooperative nature.

What does democracy look like in the classroom?
The Democratic Classroom: Theory to Inform Practice, is the foundation of The Pearl High School by Art Pearl and Tony Knight. Twenty years ago, Drs. Pearl and Knight gave the world this road map that describes how to make classrooms more democratic and why we should do it. Unfortunately, most mainstream educational systems have not had the courage to make the leap. 

Drs. Pearl and Knight make the claim that education past and present has been insufficiently ambitious. We agree and The Pearl High School seeks to remedy that. At The Pearl  we will encourage youth to actively participate in the design of the school and courses, and to take responsibility for what they create! The Pearl is a partnership between young people, educators, parents, and thought leaders.  

We embrace the idea that "if we are not having fun we aren't doing it right" (Pearl & Knight). 
"The teacher is of course an artist, but being an artist does not mean that he or she can make the profile, can shape the students. What the educator does in teaching is to make it possible for the students to become themselves."
What are some results of a democratic approach to education?
Students get excited about learning, develop critical thinking skills, gain a sense of autonomy, and become self-managed, independent learners. Instead of feeling like school is drudgery, learners report having favorable views of education. Teachers let go of the reins and become active partners empowering students to follow their interests and discover and reach their potential. This cooperative learning process keeps teachers and students excited and engaged and creates positive relationships!
"A classroom is democratic to the extent to which it welcomes all students as equally valued members of a problem-solving community"
A democratic environment helps build relationships with students and helps teachers remember to meet each student where they are. Positive relationships are critical in a time when youth are experiencing record levels of depression and anxiety. Since students spend such a considerable portion of their lives in school, we (educators) can make a difference in how they experience that portion of their lives.
Additionally, when we meet them where they are and let them lead, opportunities for differentiated instruction and accommodations or modifications needed for disabilities or mental health challenges organically reveal themselves. The best part is that by building relationships we learn our students' strengths and can build on them.
A democratic education is optimal for students who do not fit into the mold of traditional schools. More frequently than you may suspect, brilliant students fare poorly in conventional schools because schools reward conformity and convergent rather than divergent thinking. Talented youth are often nonconformists and independent thinkers. The expectation for them to conform may actually lead to underachievement and/or "behavioral challenges" (as defined by adults in the school system). 
Many kids diagnosed with EBD and ADHD are individuals who demonstrate their giftedness in an alternative manner and are perceived as non-conformists. These youth may feel like they "don't fit in" or actually do not fit into the traditional educational model. 
Youth who are forced into compliance may become depressed, defiant, oppositional, and hostile. Even the most brilliant kids who aren't engaged at school may fail to perform well academically. In contrast, provided with the right conditions for students to identify their strengths and abilities — they thrive, and their quality of life improves.
"A classroom is democratic to the extent to which it welcomes all students as equally valued members of a problem-solving community"
Is getting a good job and making money really what life is all about?
Our world today is increasingly complex, we are in uncharted territory, and humanity is facing unprecedented social, political, and environmental challenges. We cannot afford to squash young people's creativity, because it is desperately needed to create solutions to problems never before experienced by humanity (e.g., oceans filled with plastic, climate change, overpopulation).
Too often, the end goal for schooling is couched by educators and parents as "what kind of job do you want?" Getting a job, in and of itself, is not generally a motivator for youth. Therefore, it is not enough for schooling to simply focus on steering kids towards employment. 
We must also focus on their quality of life (now and in the future)! They are thinking about it!
We need to empower young people to discover what makes them happy, how they can contribute to their families and communities, and be successful (as defined by them). 
There is a tremendous amount of uncertainty in the world today; young people are the ones inheriting the problems that previous generations have created, their voices, concerns, and ideas must have a forum where they can be expressed, and solutions can be designed. The Pearl provides that forum!
Art Pearl & Tony Knight
The Democratic Classroom
"Knowledge in a democratic classroom is not stored for future utility. It is utilized daily and the utilization contributes to its constant reformation."